Cotton Citizen is a fast growing fashion company & clothing manufacturer borned in LA, USA.
They use their own signature denim-influenced dye process to create the most unique washes and rich hues in their collection of editor-coveted luxury basics.
Role
UI, UX Design, Art Direction & Front-end Development
Created & maintaining a design system based on Shopify components, for responding to continous change and testing purposes.
Client
Intellectual Sweatshop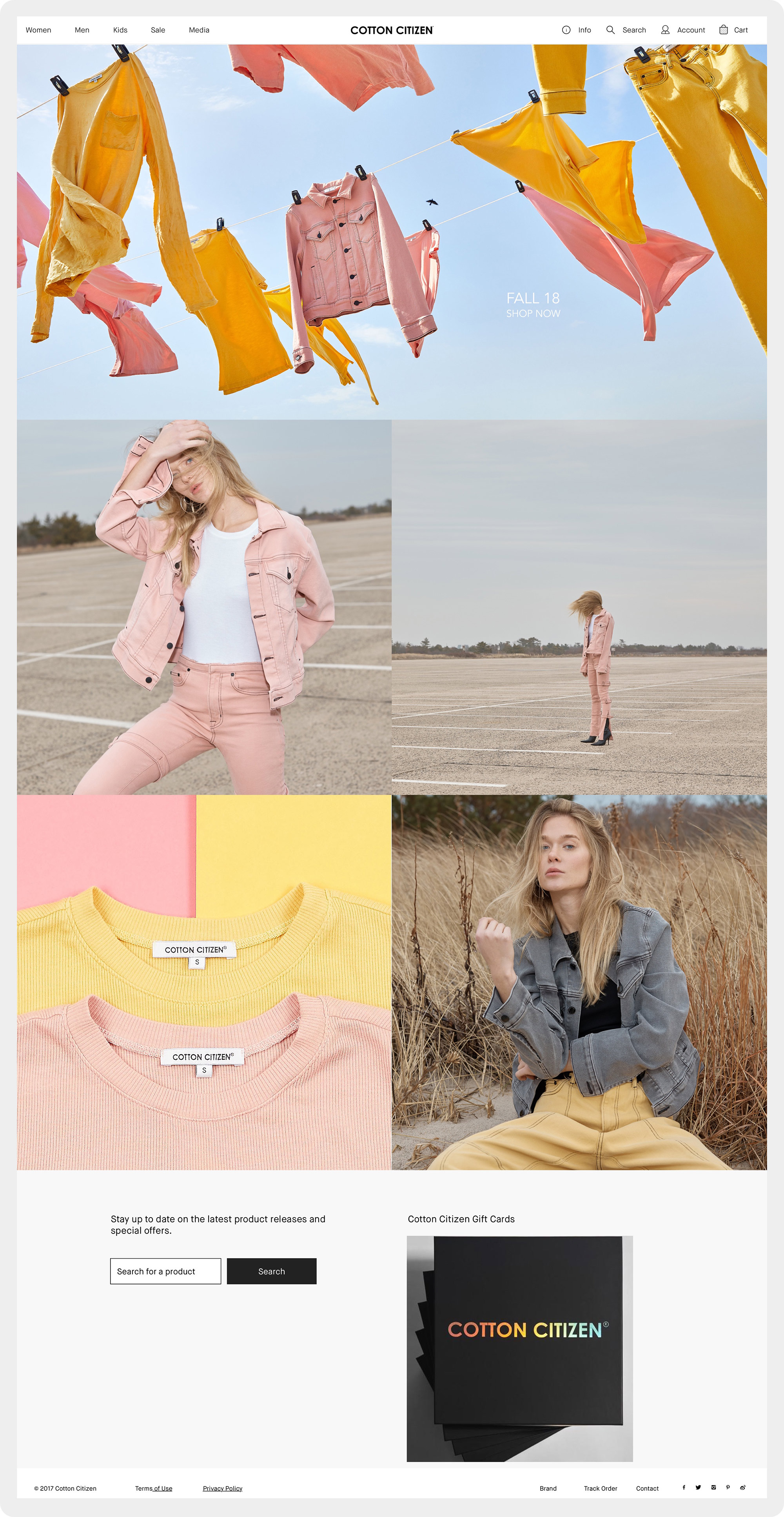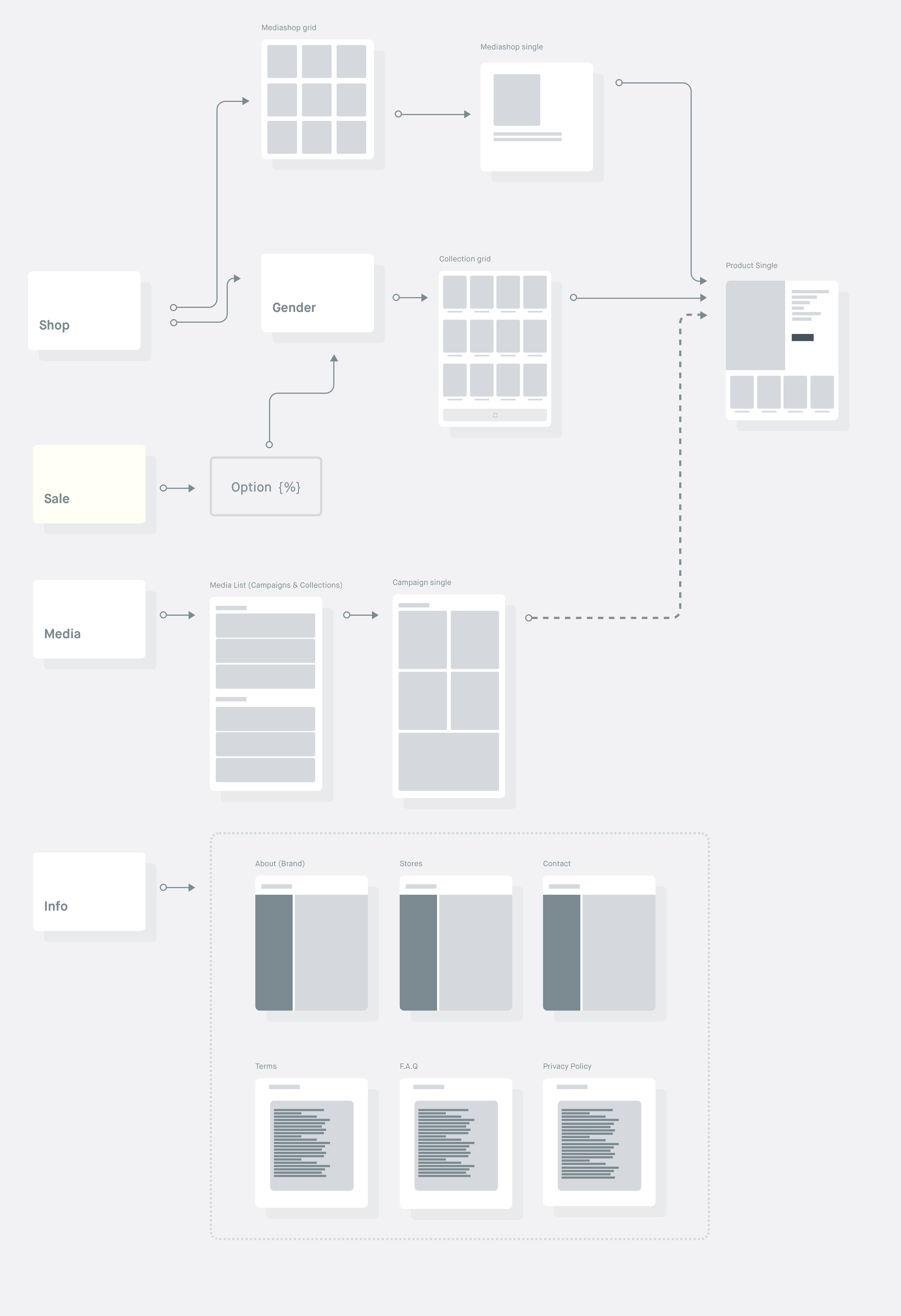 Wireframes are created to have a better understanding of the flows, and maintained for finding a place for the new features.
Design System
After the initial research and being analyzed the previous website, competitors and both the existing and potential user base, we got a clear vision that the website would not be developed as a final product. It will be an ongoing process with new iterations, improvements based on the understanding of realtime user data, A/B testing, and market feedback.
This led to the decision to creating and maintaining a small but flexible design framework, with reusable components, based on the dated technologies Shopify provides, mimicking modern frameworks like React and Vue.js with Liquid templating language, and a bit of Javascript.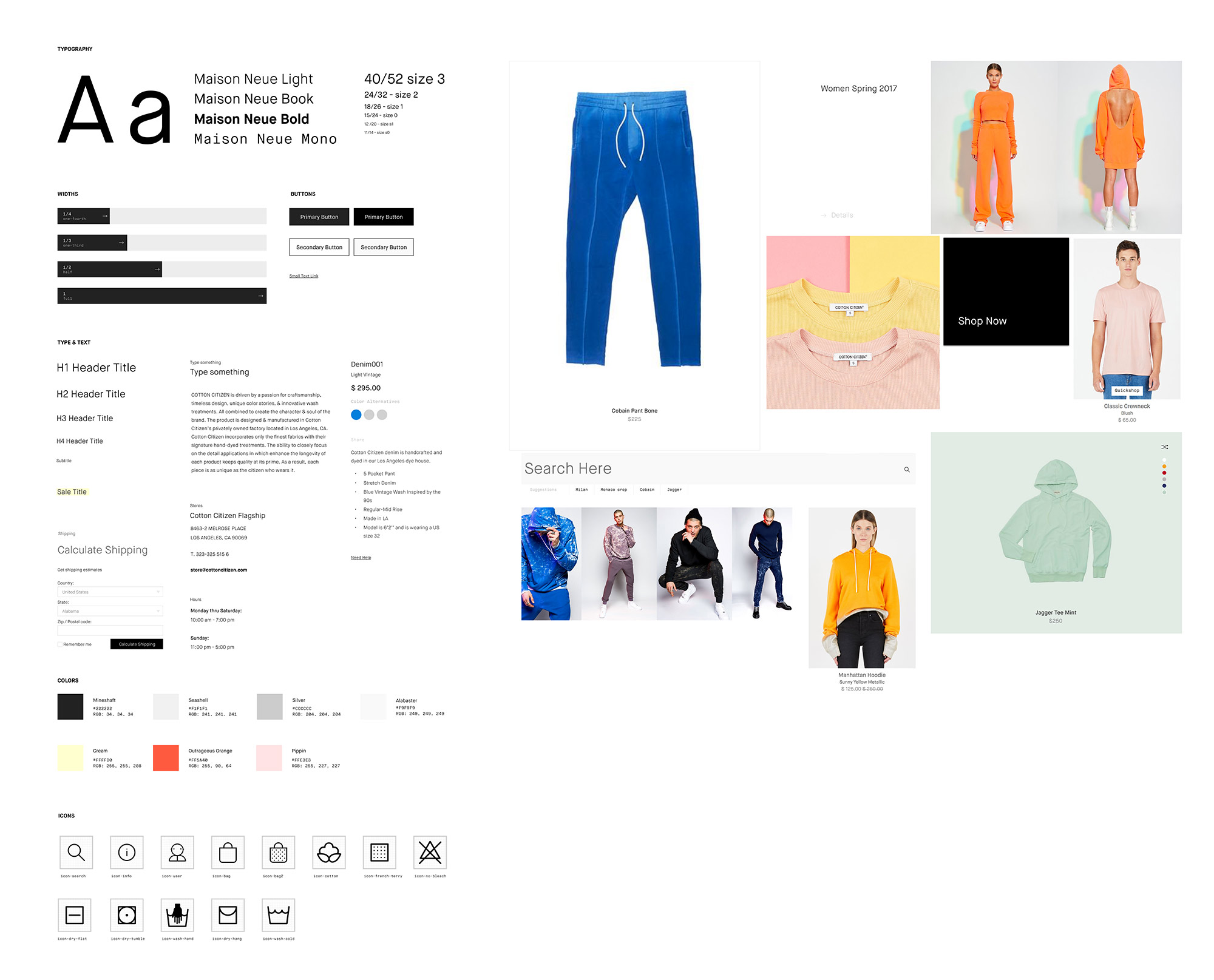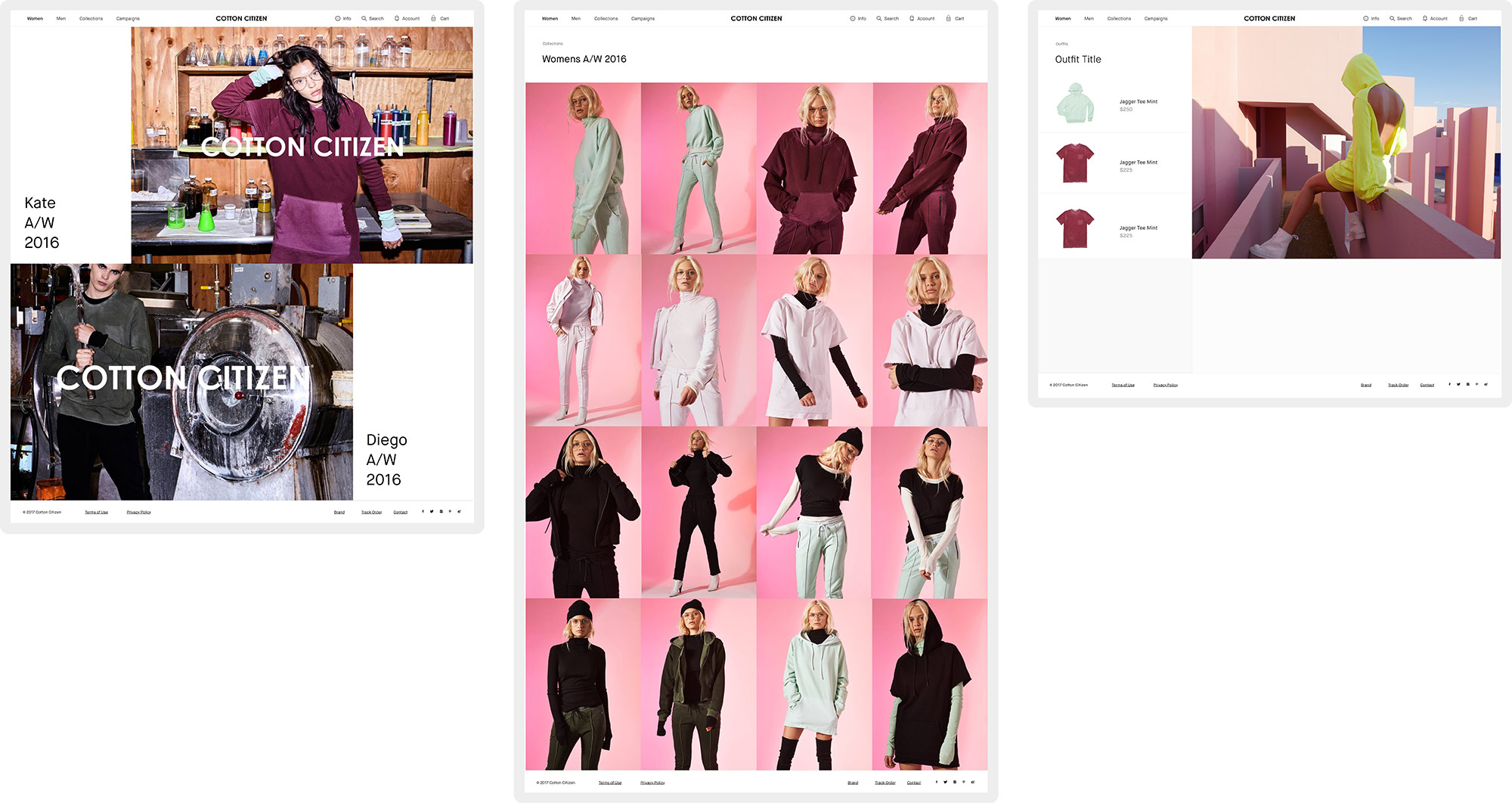 Variety and brightness of both products and photographs led the design to a minimal, "taking a step back" like state.
Homepage
Same reasoning of "creating an editorial structure", and a valid phase of A/B testing with it, proved that it's best to simplify the design of the homepage. This decision improved the adaptability of the page to seasonal / collection changes.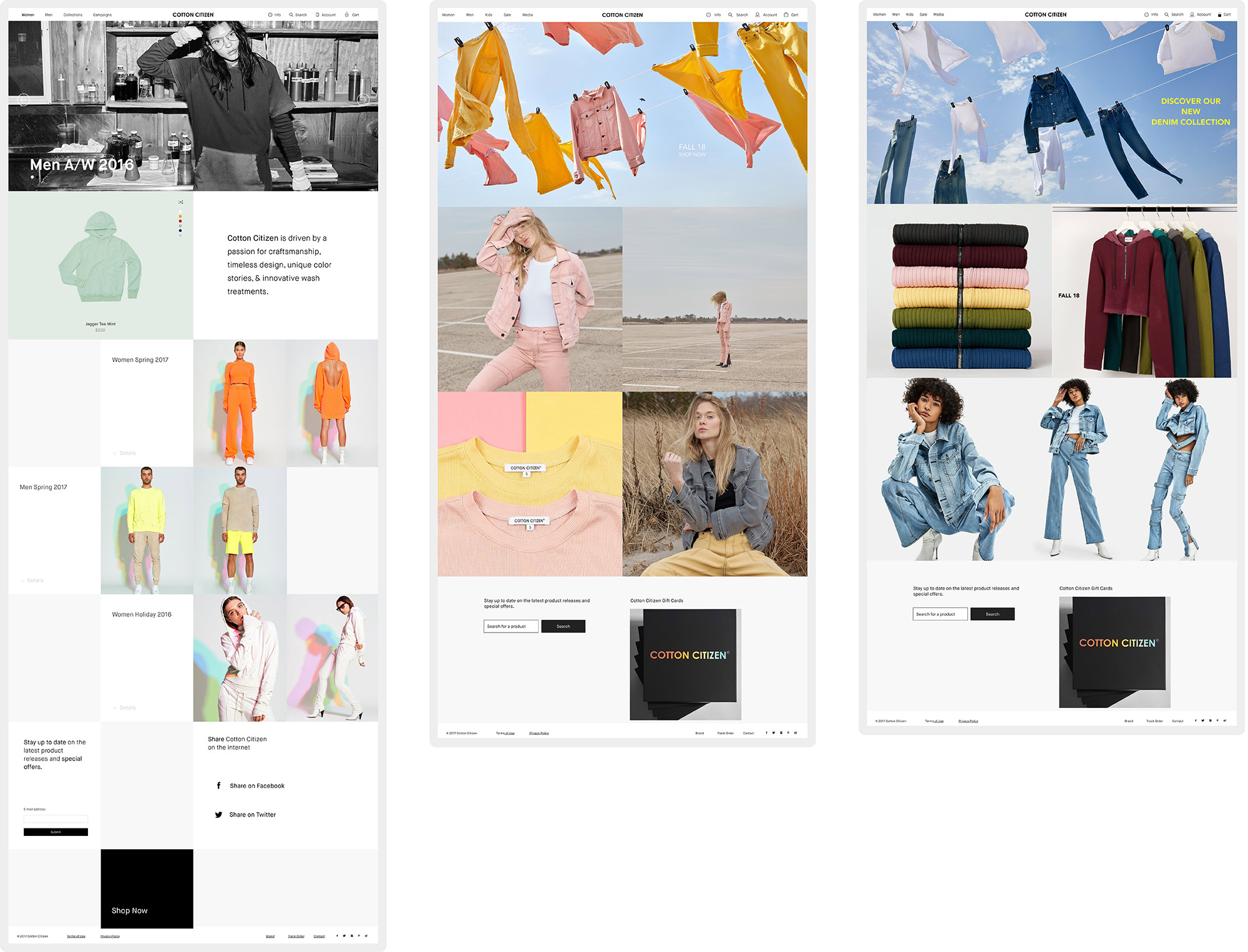 Mobile
Mobile is designed with a much simpler philosophy then it's parent. The navigation converted to single level, and simplified, sub navigation of the products replaced in the appropriate collection page, where it is needed. Simple, again, seems to work well according to our data.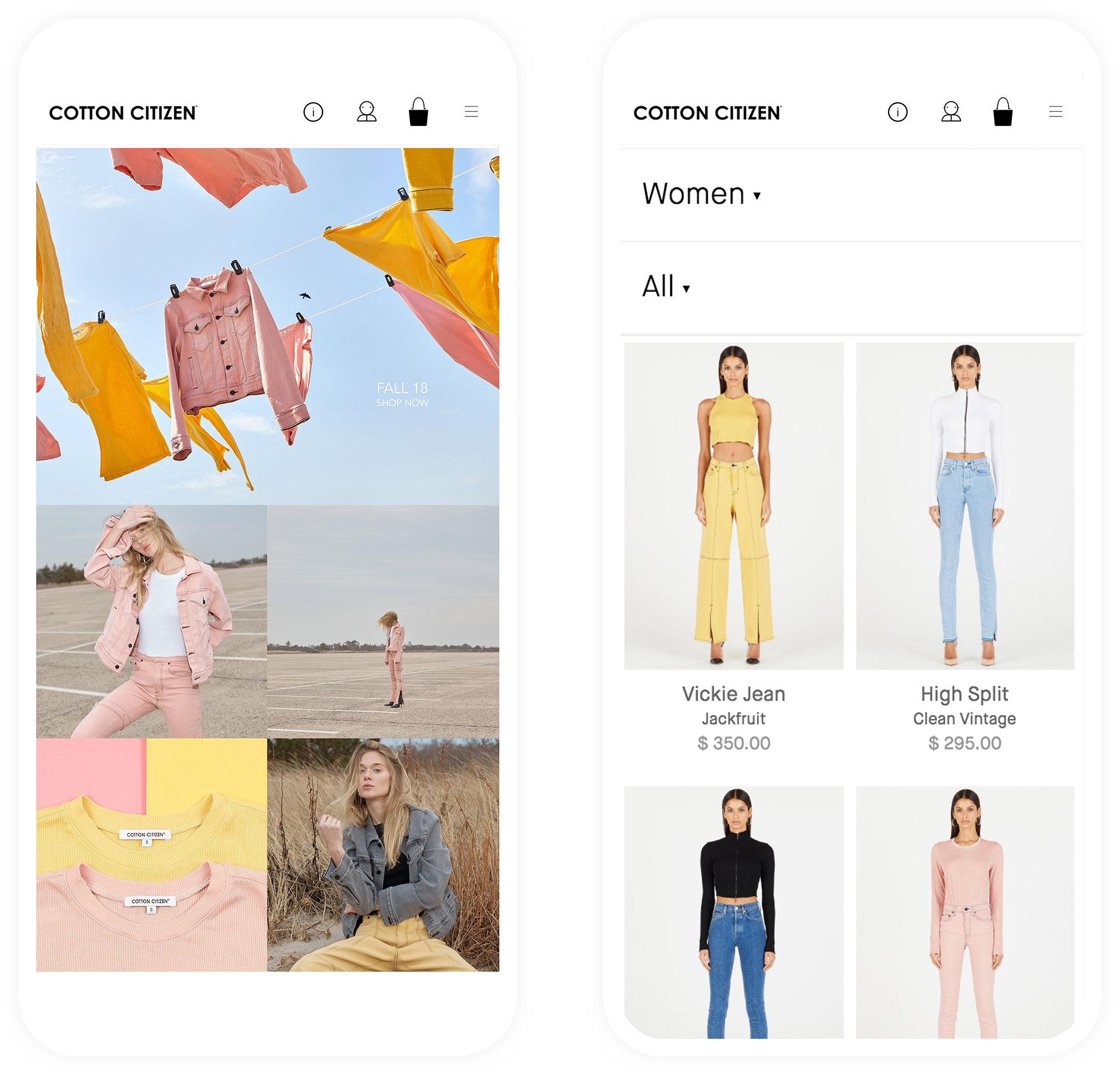 New features after launch
After tracking the traffic coming from Instagram, and analysing it's behaviour, led to a decision to design a separate view for products, grouped by featured Instagram post.
Also another idea was creating curated sets of products using the same backend dynamics with Instagram shop.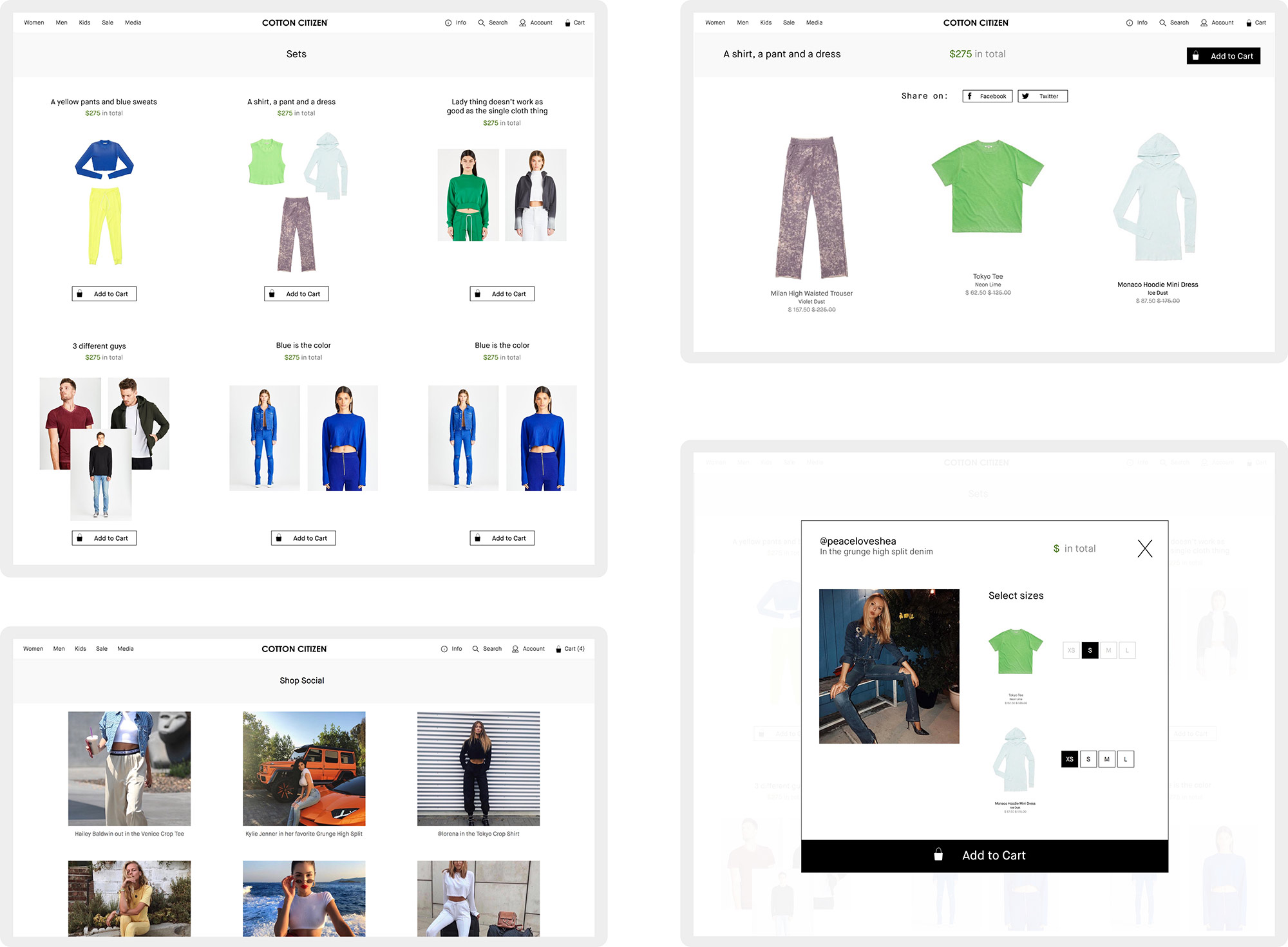 Product Single